1 Select the desired product group.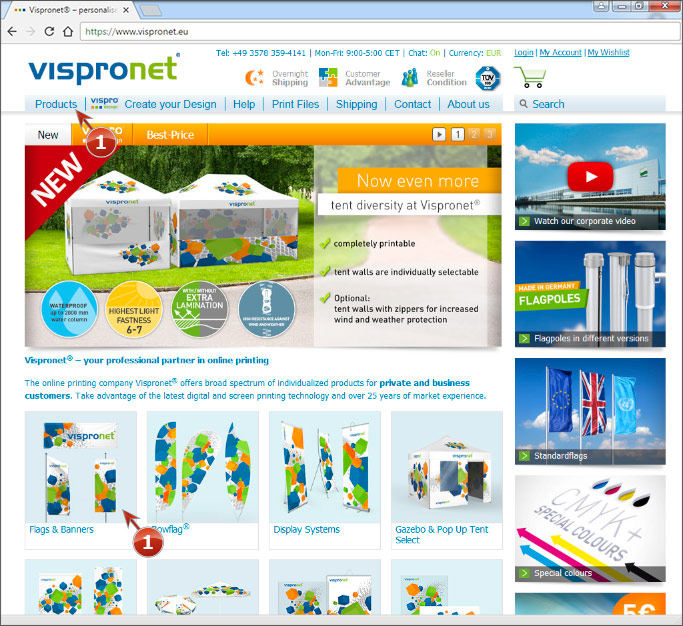 2 Select the desired product to enter the subcategory.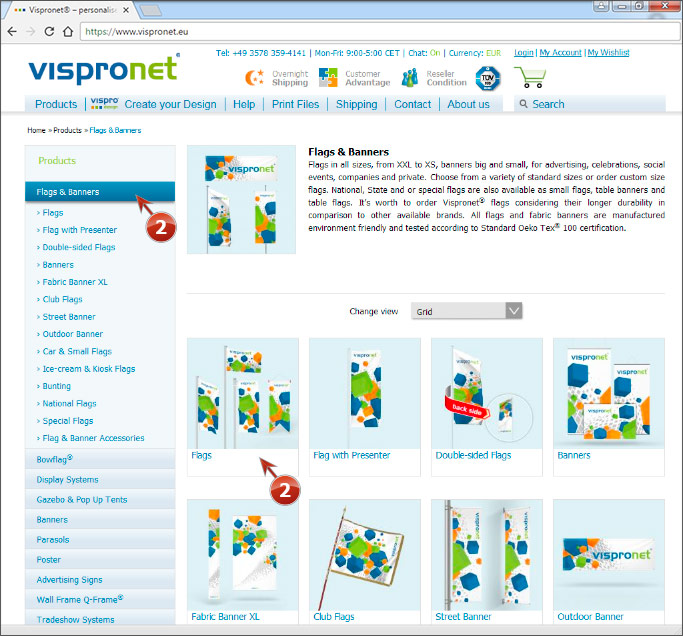 3 You can find further product information in the list view.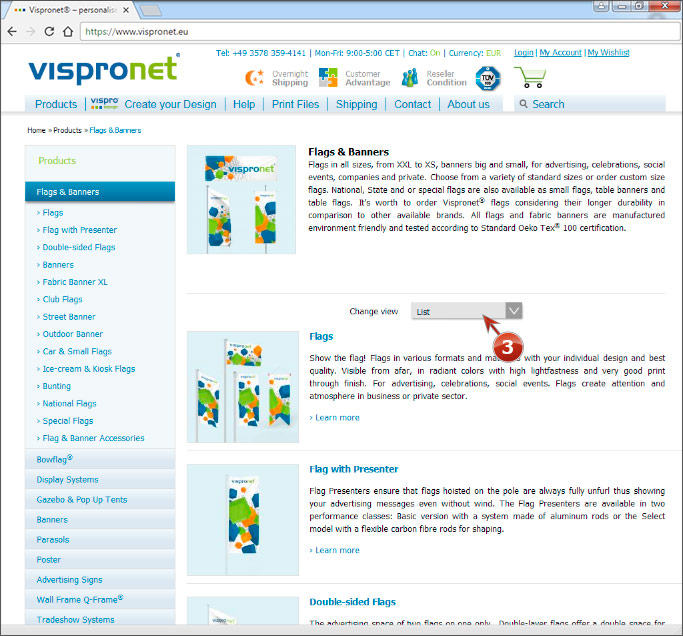 The product detail page will give you a detailed description 4 of the product, possible printing processes 5 and accessories 3.
7 In the configuration tab you can now specify the basic configuration e.g. number, size and material. Further information on individual options can be obtained by clicking on the -button.
To go to the next configuration step, click on "next".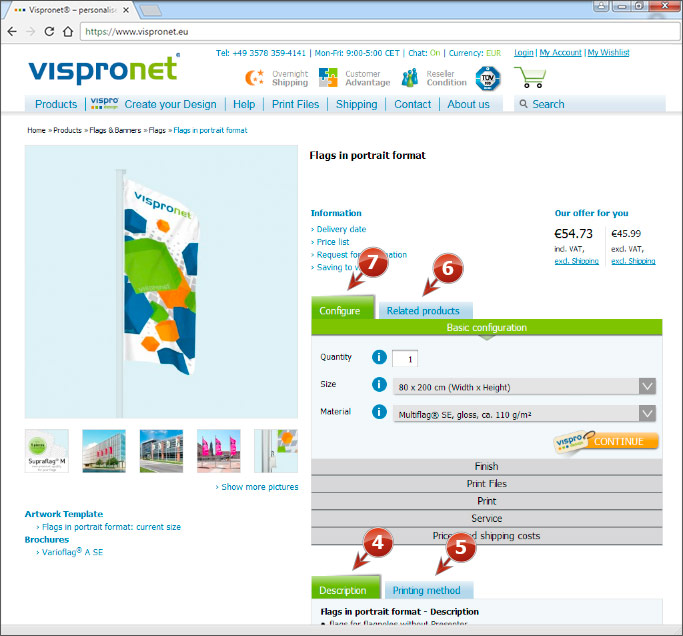 8 Under confection you can for example select a type of garment or a floor element. By clicking on the photo, you will find a confection sketch or an image enlargement.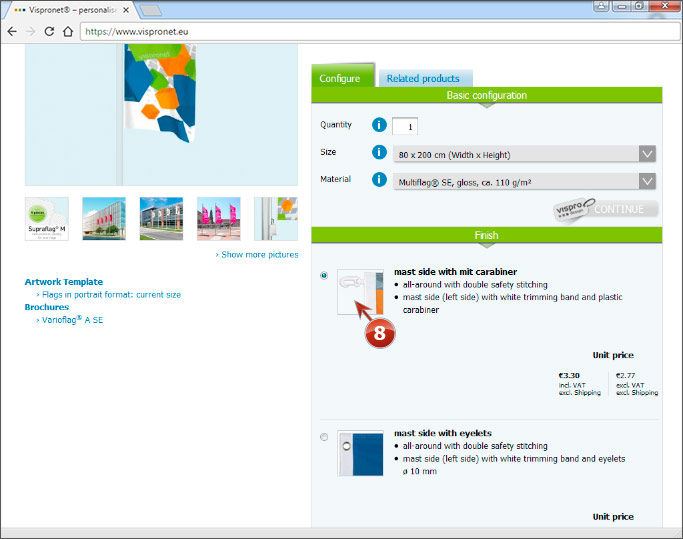 9 Under the tab print data please select:
If you decide to continue and "finished print data" 10, you can upload existing print data after submitting the order. Be sure to use the provided layout templates without changing the document format.
or
Design your product in Visprodesign® even without prior knowledge of graphic design. Choose "design yourself" 11. Afterwards, you'll see an empty design area and can upload your own pictures or use free clipart, photos and design templates for your design.