Stickers & Static Films
Stickers and static films make advertising mobile and flexible. Various materials offer plenty of room for creativity, in small and large format. The Vispronet ® product line includes removable films for temporary promotions, permanently adhesive films for long-term use, films for display systems, backlit materials for lightboxes, adhesive and static films for shop windows or other smooth surfaces. Textile stickers as well as transparencies with a sandblasting effect impress with a very exclusive look. Stickers & films can be ordered in standard shapes or outlined.
Stickers

Stickers

Backlit film, non adhesive

Backlit film, non adhesive

Display film, non-adhesive

Display film, non-adhesive

Window film, self-adhesive/cling

Window film, self-adhesive/cling

Floor film, self-adhesive

Floor film, self-adhesive

Glass decorative film, self-adhesive

Glass decorative film, self-adhesive

Adhesive films, reusable

Adhesive films, reusable

Back glass stickers

Back glass stickers

Adhesive films, back glass, reusable

Adhesive films, back glass, reusable

Self-adhesive fabric stickers

Self-adhesive fabric stickers
1. Print static films and stickers online
2. Design your own static film online
3. Reliable customer service for printing static films & stickers

Professional film printing - self-adhesive films for indoor use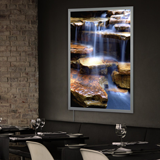 An original advertising is always an eye-catcher, whether in the pedestrian zone, company or as a practical give-away for customers and business partners. How about, for example, a self-adhesive film for your shop window or the door in the entrance area? At Vispronet® you can print static film with your logo, individual lettering or special offers.
With our self-adhesive films you can make decorative advertising on floors, stairs and as well as labeling of products, privacy screen or an attractive interior design. The only requirement for self-adhesive films is smoothness of the intended for use surface.
In our product range you can order and print any display, textile or adhesive film and use it indoors.
Static film printing from Vispronet® - diverse, attractive and durable
We offer the right static film for every need and print all according to your wishes. Choose between removable and permanently adhesive variations that guarantee a shelf life of up to three years. A self-adhesive film, which can be removed if necessary, is particularly suitable for recurring event decorations, short-term markings and product information.
If long-term durability is important to you, the use of permanent adhesive films is recommended. For the non-adhesive display films, there are practical suction cups for attaching to glass and tiles.
The Vispronet® adhesive and display films are available as a transparent variant and with full or partial white printing. Thanks to our high-quality printing processes, we can offer you various qualities - from high-gloss to metallic effects.
Design online adhesive film with free design tool Visprodesign®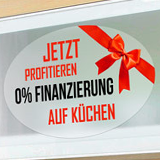 Would you like to optically separate the glass doors in the waiting area of your practice or conference room from the rest of your premises? Then a self-adhesive film is the right choice. It provides for optimal combination of privacy and an open space concept. When choosing a motif, you have complete freedom of design with the Vispronet®product range.
You can either create your own design or use the clipart, photos and templates in our Visprodesign® design tool. Supplemented with the appropriate text and your favorite colours, you create a very individual motif which we can print on static film.
Printing self-adhesive film - reliable service from Vispronet®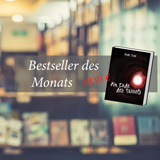 Opt for foil printing at Vispronet® and benefit from an excellent service that fulfills almost all special requests. Our offer is aimed at companies with large runs as well as private customers with small orders starting from one piece. We also give you a complete freedom in choosing the format - whether portrait , landscape or square format. You can also individually determine the size of your self-adhesive film.
In order for you to receive your products as quickly as possible, in addition to standard shipping , we also offer the overnight and express options with delivery the next working day. The only prerequisite is the error-free receipt of print data by 9 am on the day of the online order.