National Flags
Country flags provide an international flair to conferences, sport competitions and other events. As symbols of national pride and openness to the World they are at the same time representative and majestic. At Vispronet® you will receive national flags of over 200 different countries in various sizes, in portrait and landscape format, manufactured as hoist flags with presenter, banner flags, room flags, table flags, pennants or car flags. All national flags are printed in vivid colors on high quality fabrics and have high longevity.
Ukraine flag / Ukraine flag with dove of peace

Ukraine flag /
Ukraine flag with dove of peace

National flags, portrait

National flags, portrait

National flags, portrait for banner arm

National flags, portrait for banner arm

Portrait, with/without Flag Presenter Basic

Portrait, with/without Flag Presenter Basic

Portrait, with/without Flag Presenter Select

Portrait, with/without Flag Presenter Select

National banner flag

National banner flag

Landscape, with rope

Landscape, with rope

Landscape, with eyelets

Landscape, with eyelets

Small flags, sleeve

Small flags, sleeve

Table flags

Table flags

Table banners

Table banners
Order national flags and banners in many forms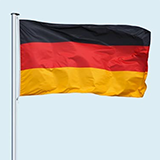 National flags are hoisted on various occasions by institutions, businesses and individuals. National flags are often raised in front of public buildings, offices or in private gardens. During national holidays and on special occasions flags in national colours show symbolism and highlight the occasion.
The national flags do not have to be used only in their classical form. Different variants offer attractive forms for an impressive national colours presentation. Vispronet® offers you an abundant selection of national flag designs - as a car flag, table banner, table flag or as a high-quality small flags with hemstitch. Each national flag is a special highlight in its own shape. Vispronet® guarantees a very good durability through use of proven flag fabrics and tear-resistant sewing threads. The radiant colours with very good light fastness will convince you of the superior quality.
Buy inexpensively high-quality national flags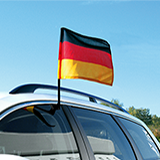 National flags of all countries are used on different occasions. Traditionally a flag is hoisted at sunrise and lowered again at sunset. However, most institutions today hang their national flags on flagpoles around the clock and replace them only when worn out or damaged. With the national flags from Vispronet®you need not worry about the weather. National flags in landscape or portrait format present your colours dignified even in light winds. For windless areas is recommended a flag with presenter. Hoisted on the mast all national flags are clearly visible thanks to the presenter bringing the desired attention. The flag is unfolded and presents itself without wind in a full splendor.
Buy small or car flags in national colours
National flags in form of a car flag are very popular fan articles especially during international sporting events. Fans proudly show affiliation or sympathies by displaying these flags on their cars. The table flags or table banners flags are often used in conference rooms, at seminars and during international gatherings.
Order online national flag accessories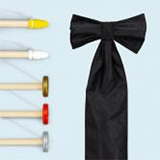 A wide range of accessories will assist you in presentation and hoisting of national flags. Flagpoles and room stands provide for a variety of decorative options. Here you can order the right accessories for your flags - wooden dowels with and without finial, flag holders for car flags, cord strings, rubber straps or cable ties – all to suit your individual requirements. National flags are available in 5 different lengths.
Order national flags of all countries overnight
Are you looking for a specific country? In the online shop you have the option to order the country flag you are looking for in a desired finish or form. Vispronet® offers also many ready-made layouts. Select your country, click on the appropriate accessories and save your order in the shopping cart.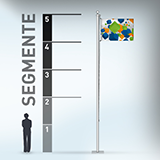 How often do you need something really fast because of short-term appointments or visits? In this case Vispronet® offers an overnight service. Ordered today and your product will be delivered tomorrow. Upload your correct print data to our server no later than 9:00 am and receive your desired national flag the next working day.
National flags on inexpensive flagpole Economy
When considering the right flag accessories a right flagpole should not be ignored. An inexpensive version for garden or terrace is the Economy flagpole from Vispronet®. It is lightweight and it can be assembled in a few simple steps. Various base elements guarantee the right stand on different surfaces.