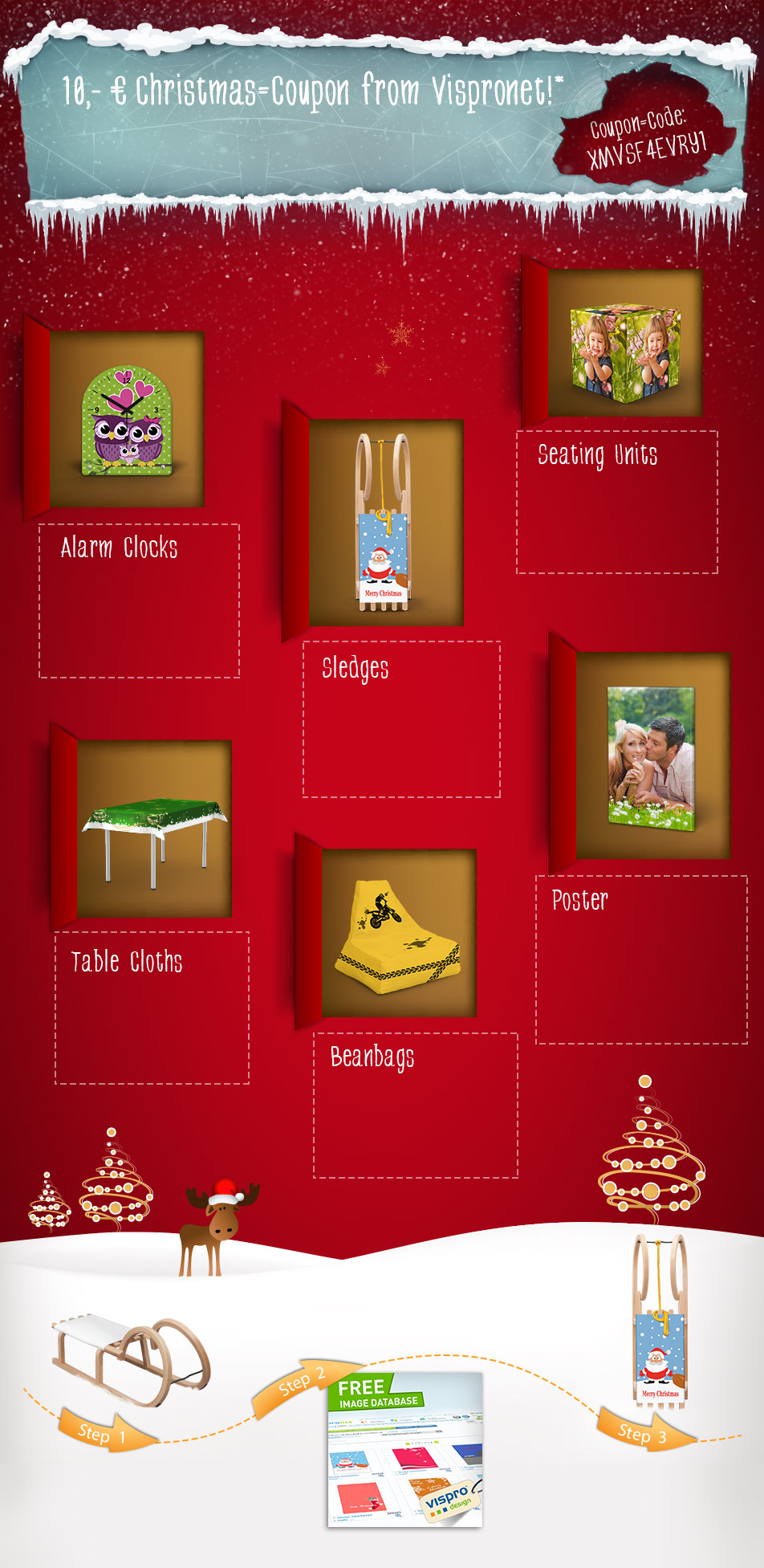 Start your shopping spree now with our "Christmas gift ideas" and be inspired. Simply place your desired product in the shopping cart, enter the coupon code and then go to check-out to complete your purchase. Have fun shopping!
seating units with your photos on
for inside and outside areas
creative seating elements for children´s rooms
get in a good mood for good mornings
brilliant print quality on foam
boards or acrylic glass
with precise quartz movement
davos and horn sledges with completely printable seating areas
stabile sledges and effective advertising materials at the
same time
decoration for home, house and office
in standardized and customized
sizes available
printed on textile, acrylic glass,
foam boards or aluminum composite
excellent decorative item
for a festive table on holidays
printed using your own design
easy to wash and easy to care for
highest seating comfort
small weight
round, square and now available: Beanbag Drop
Design your product using the design tool with its numerous
free pictures and design templates,
which you can combine with your own photos or texts.
Choose your product,
configure it and click on:
"Design now".
Add the product directly
to the shopping cart
and finalize your order.
* The cash voucher code: XMVSF4EVRY1 valid until 31.12.2019. The voucher value is 10 € (brutto). It applies to all products at www.vispronet.de; www.vispronet.at and www.vispronet.eu with a min. purchase value of 30 € (brutto). The voucher code can only be redeemed once per customer and order. The voucher cannot be combined with other vouchers, discounts or services. A cash payment or retroactive credit is not possible.